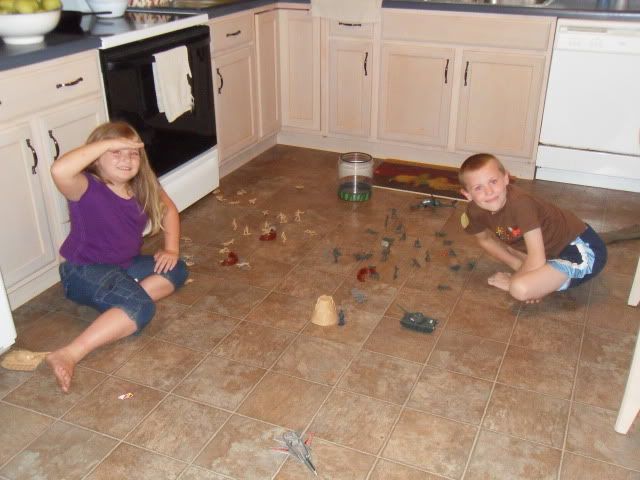 Learning about the U.S. Armed Forces
Today my youngest colored a picture of the Union soldiers raising a balloon into the air in order to see where to best direct their cannon fire during the Civil War. My son colored a picture of an American fighter plane during the time of WWII held almost 100 years later. While coloring I asked them to discuss the advancement of military equipment our country, and the world had seen during the 80 years between the Civil War and World War II. Even I was amazed at how much had changed in so little time. I knew the information but never really thought about it before.
We followed this up by learning the various ranks and insignia of the Army, Navy, Air Force and Marines. We "took" the Oath of Enlistment then I assigned all of us rank and we made patches for our sleeves. We colored them onto cardstock, laminated each one, cut it out and pinned to our shirts. For the remainder of the afternoon we addressed each other according to rank and title.
Once our badges were made I drew a clock labeled with military time and we talked about that for a while while I quizzed them on it.
The afternoon was made complete when I "let" them play a mock battle with their little green army men.