In January our church women's ministry hosted a mystery dinner and cake auction fundraiser. I just wanted to share some of the photos from the event. All of the people serving were required to dress in CRAZY outfits. It was such a fun time, lots of people are asking for another.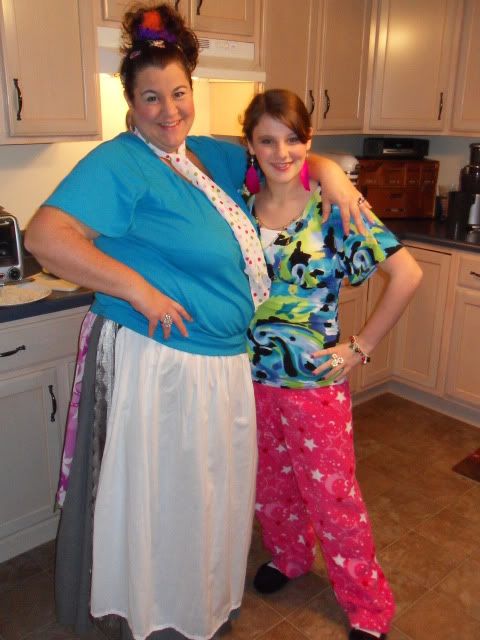 I was on kitchen duty and my daughter was a waitress, a rare chance for her to wear jammy pants out of the house.
Our pastor helped his wife with the little kids.
One of our beautiful waitresses and another in the background.
Our event hostess and cake auction organizer. We made up fun names for ourselves too.
The thing about a mystery dinner is that if you don't order silverware, you have to eat without it. My hubby fashioned a spoon out of his baked potato foil.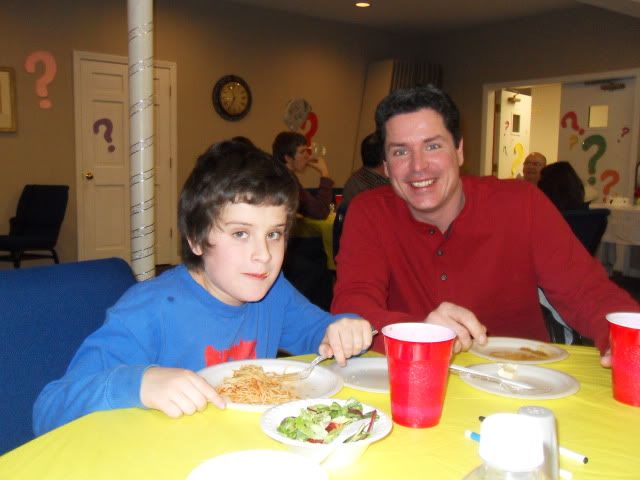 These guys figured out the code for silverware early on.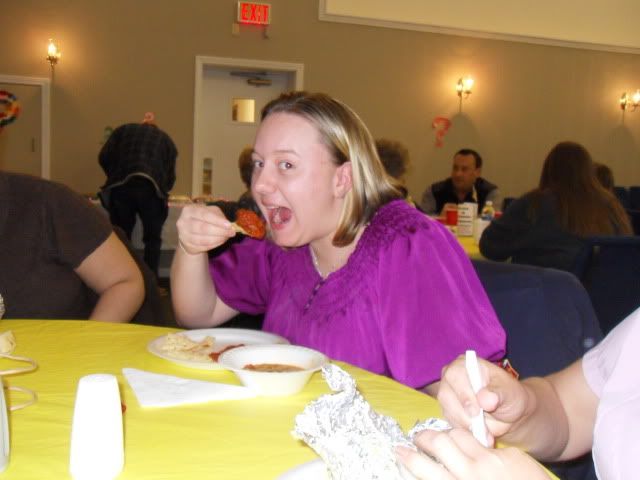 Another one without silverware uses a chip to eat her meatballs. I love the ingenuity!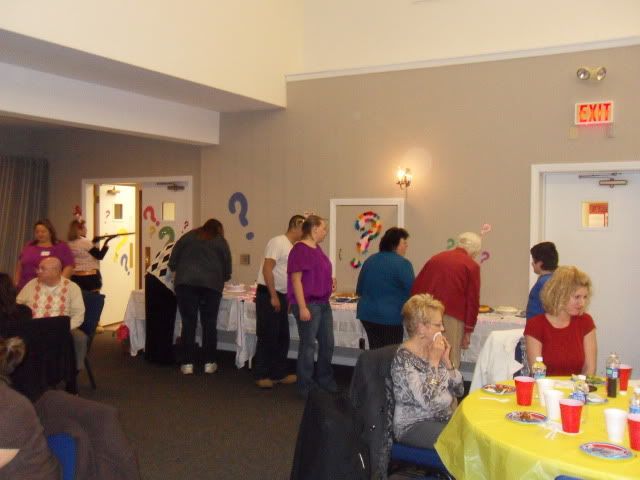 The cake auction proved to be entertainment in itself.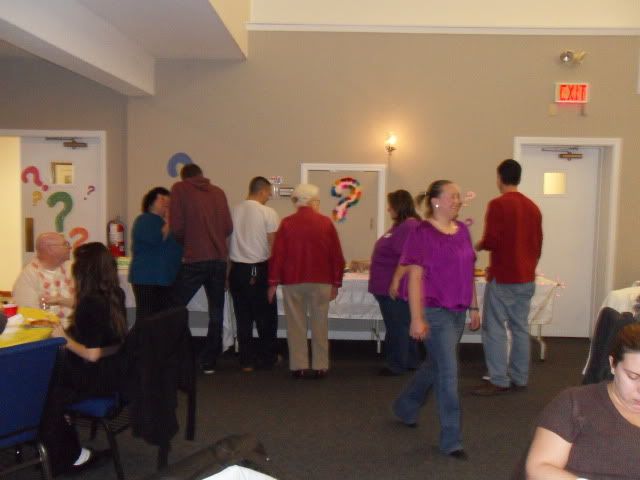 It was supposed to be silent but I think the bidders weren't very. LOL