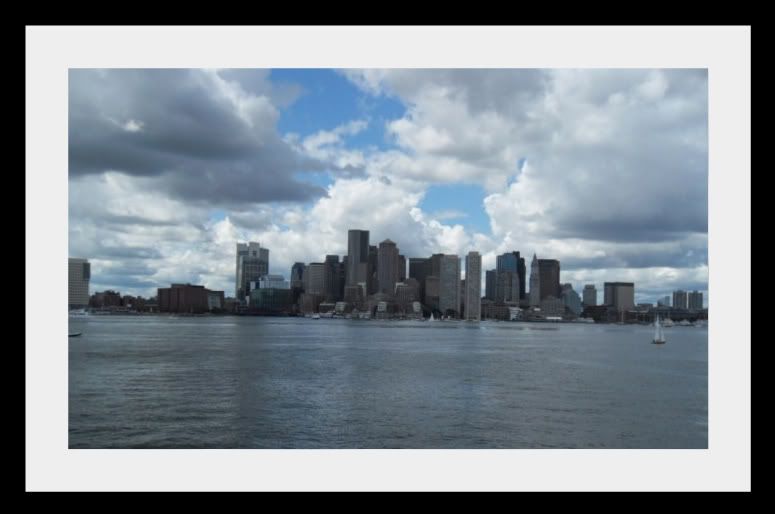 This month I am excited about the start of the new school year and it has me thinking about field trips. I hope you don't mind that I've included photos of my recent visit to Boston, a perfect field trip location and so inspiring to those of us who love history. Welcome to the latest edition of the Hands On Homeschool Blog Carnival!
Melissa presents a
Math Giveaway - Bragging about our math curriculum!
posted at
Bugs, Knights, and Turkeys In the Yard
.
The USS Constitution at rest in the harbor at Charlestown. Behind her is the Bunker Hill Monument.
Angie presents
Making Changes!!
for our Charlotte Mason enthusiasts posted at
Live, Love, Learn
.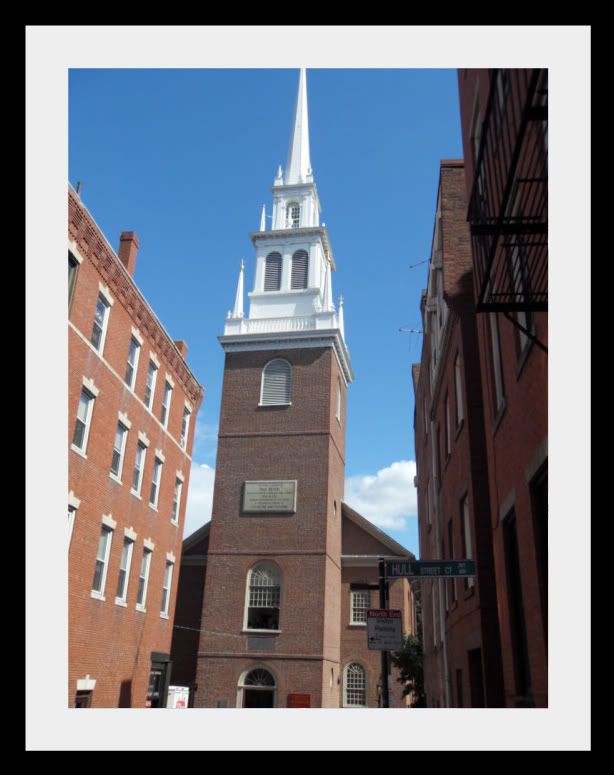 The Old North Church, still being used today and now surrounded by townhouses
Pamela presents
Bricks and Brains
posted at
Blah, Blah, Blog
. My son enjoyed this post as much as I!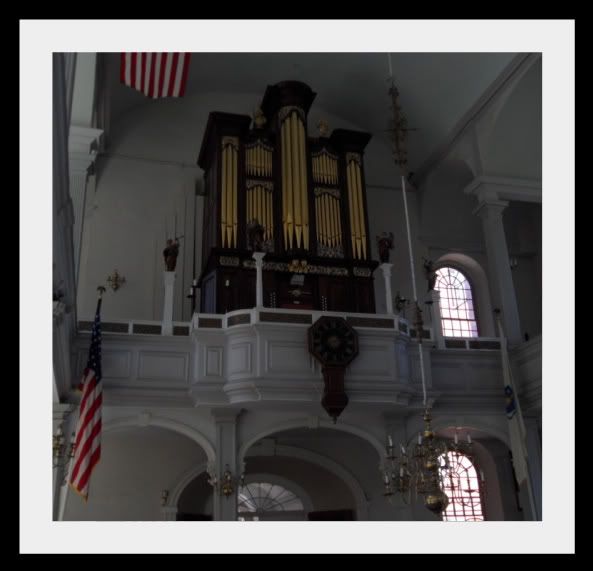 Above the entrance inside the Old North Church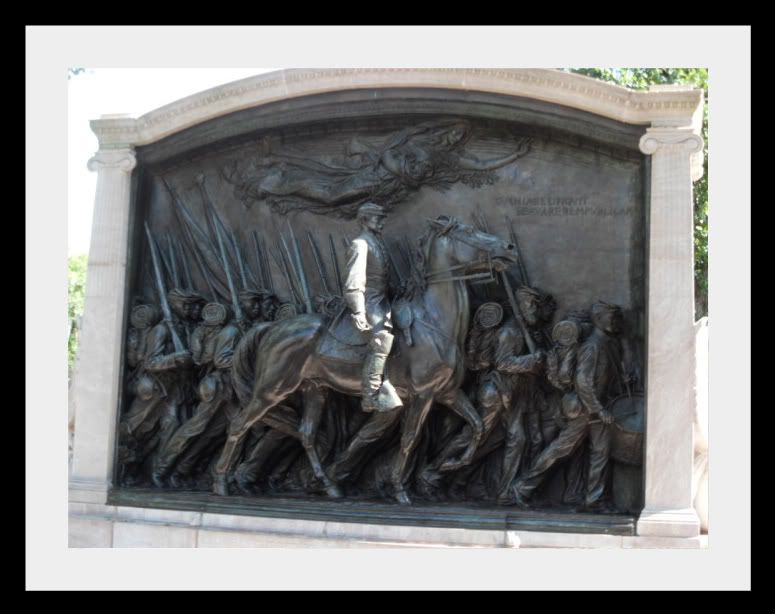 The Robert Shaw Memorial sitting across the street from our state house. This is beautiful to look at up close with the attention to detail the artist paid. If you received the posters of artwork from Picturing America almost two years ago, this is included.
Our next contributor was kind enough to give us two submissions that are perfect for our Hands On Carnival. Melissa presents
Fresco Painting
and Carolina Sphinx Moth posted at
In The Sparrows Nest
.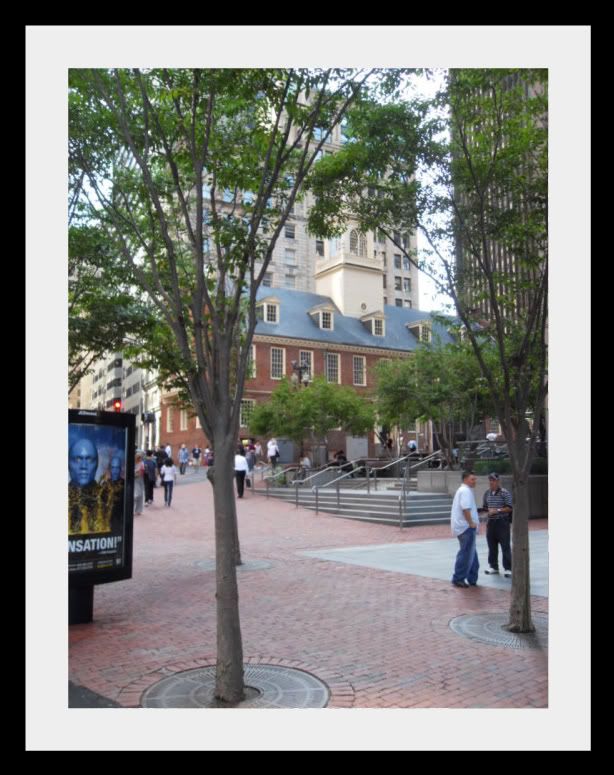 I wish I had gotten a better picture but a bus got in my way. The first time the Declaration of Independence was read in Massachusetts it was on the balcony of this building you see behind the trees. It is also the site of the Boston Massacre which apparently wasn't much of a massacre at all.
Finally I am going to share my
camping trip
which makes a great hands on field trip!
Thanks for visiting me here at Talking to Myself. I hope you enjoyed the carnival. Next month we'll be over at Jimmie's Collage so be sure to stop on by or better yet, submit your blog post describing your latest hands-on adventure.