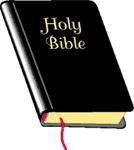 This week we begin a new unit - Wisdom. We've been doing inquisitiveness for so long it is a thrill to start something new. I kind of felt we weren't getting enough Bible study in with inquisitiveness so this is a perfect next unit as most of our study material will come directly from the Bible. This week we have been reading about David and Saul and Solomon. Normally we start each morning with Bible and prayer but this week our afternoon KONOS time has also been filled with reading from the Word and I have enjoyed seeing my younger kids really think about the lives of these men in a deeper way than I have ever seen them before.
Somehow our studies have also fallen into line with my eldest dd's studies of the Hebrews in HOW I and she is reading about this same time period in history. She's been interested in our readings because they are so familiar to her right now and she can't help adding in little bits of information and background stories now and then. Actually it has been rather illuminating having her input!
I look forward to sharing with you on this excitng new unit. Although I'm not sure how many resources I will have to share, I'll be updating the sidebar with anything I come across as a useful resource for Wisdom.